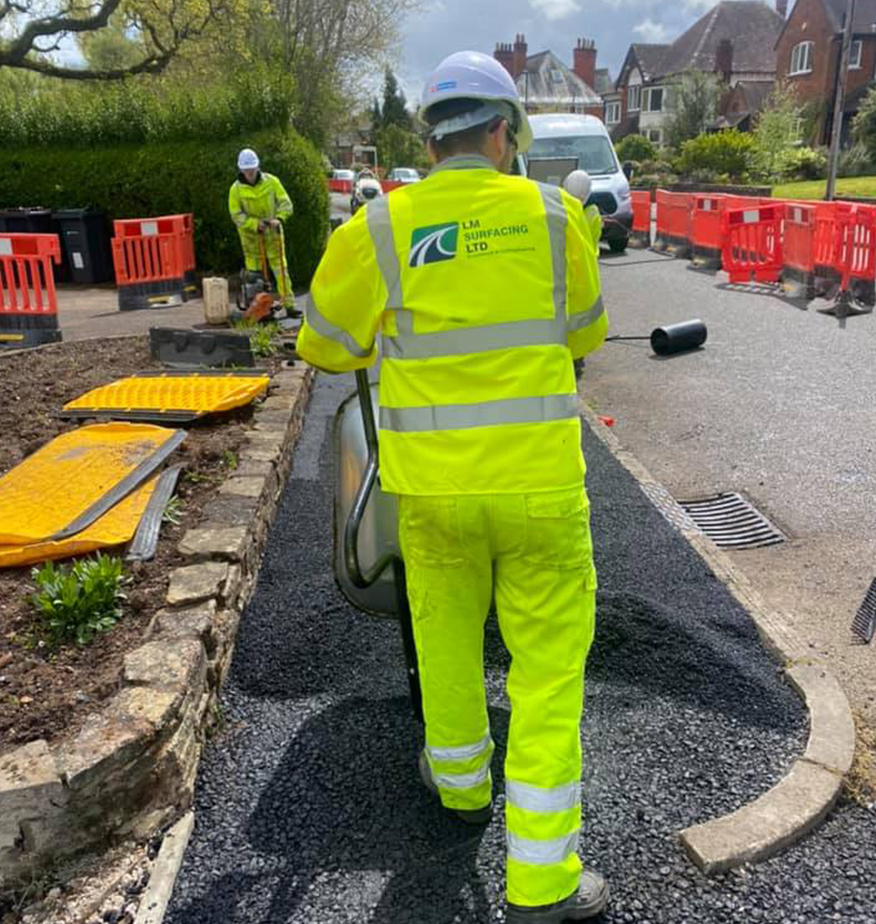 About LM Surfacing NW Ltd
LM Surfacing NW Ltd are based in Bootle, Merseyside however we can travel anywhere within the uk.
Our work is primarily based on Tarmac surfacing work, domestic driveways, road building and repair, school playgrounds, car parks, drives and other similar civil engineering projects.
We recognise the increasing demand for both decorative and functional surfaces including, hot sprayed 'tar and chip' surfacing (also known as 'surface dressing') available in coloured granite and shingle / Gravel aggregates, anti skid safety surfaces. These can be suitable for either domestic or industrial/commercial uses, for example paths, driveways, tennis courts and private roads.
---